This article will focus on the best iDVD replacement for Mac. As a part of Apple's iLife package, iDVD enables you to burn DVD digital images, music, and movies on Mac. But now from 10.7 Lion, it has been discontinued in the newer Mac version and can't be found in the App Store.
It's tough to decide which iDVD alternative is the best for you to create DVDs on Mac. Here, we figure out the top 7 sought-after iDVD Catalina, iDVD Big Sur, iDVD Monterey, iDVD Ventura replacements. Don't hesitate to download and try the substitutes for iDVD.
Best iDVD Replacement for Mac
Burn Standard & HD video to DVD (DVD 5, DVD 9)/ISO/DVD folder
Support 200+ video formats for disc burning
Support DVD menu from various templates design
Attach background image/music, title to the DVD menu
Edit DVD videos by Crop, Rotate, Subtitles, Transition Effects, and so on
Add image or text watermarks
Tweak brightness, saturation, contrast, and aspect ratio
Real-time preview DVD project with a built-in player
Burn DVD with wing-footed speed and high-quality output
Advanced compression algorithm to auto resize large videos to fit on a DVD
Also support Windows 11/10
Simple to use, very friendly to beginners and elderly persons
The Best iDVD Replacement for macOS Ventura, Monterey, Big Sur, etc.
#1 Cisdem DVD Burner
#2 Roxio Toast 14 Titanium
#3 DVDStyler
#4 iSkysoft DVD Creator
#5 Simply Burns
#6 Express Burn
#7 Disco
#1 Cisdem DVD Burner
System Requirement: OS X 10.12 or later, including macOS 13.0 Ventura.
Cisdem DVD Burner for Mac for Mac is the best iDVD alternative, particularly designed to burn a number of video file types like MP4, MKV, VOB, 3GP, AVCHD, etc. to DVD with 30x faster speed. It allows you to burn almost any popular video format to DVD and lets you customize the DVD menu with free templates, music, and more nice decorations. You can edit video (crop, apply effects/watermarks, rotate, add subtitles/chapters, etc.) with the built-in editor to make your video more special. Also, you can make changes in the output DVD settings.

Free Download
It covers all of the burning features that iDVD can do, so I am sure Cisdem iDVD alternative can meet most Mac users' taste.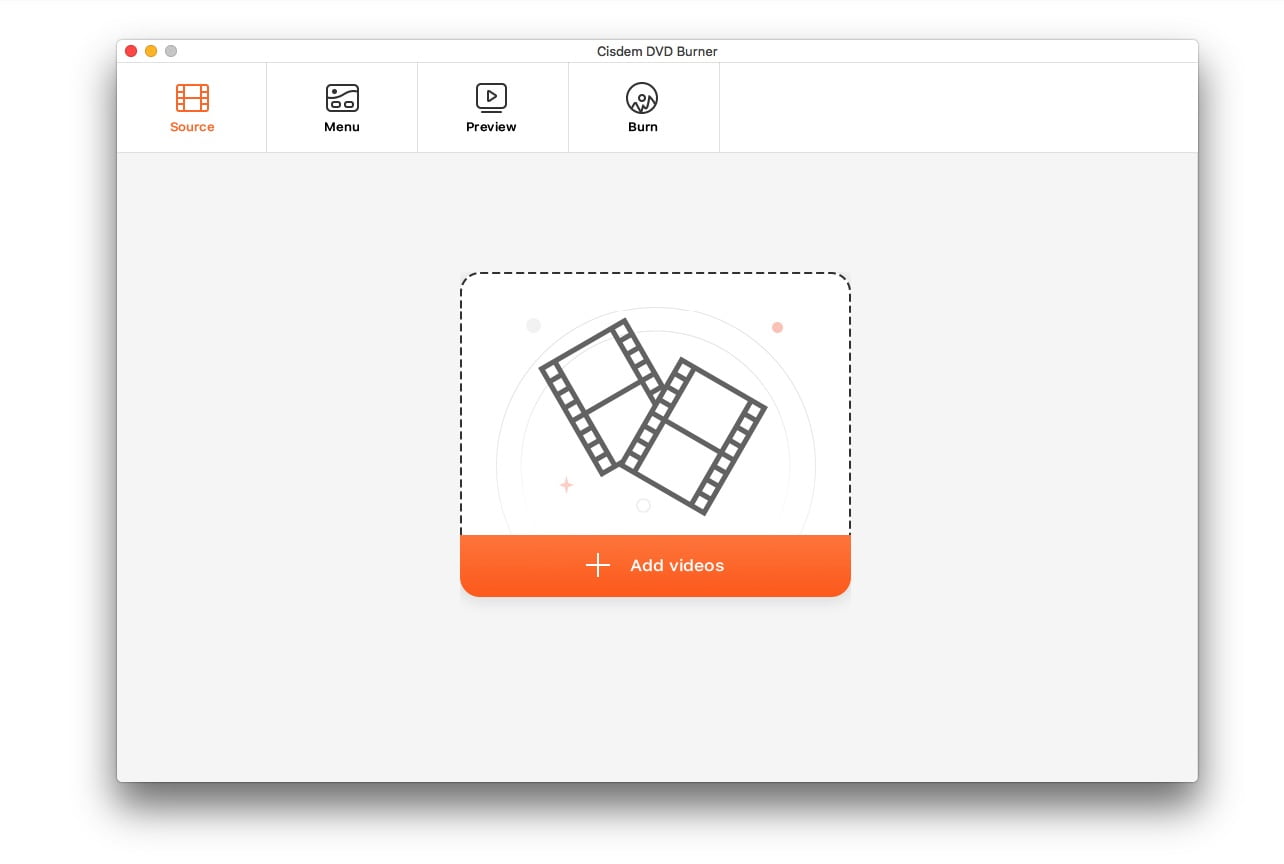 #2 Roxio Toast 14 Titanium
System Requirement: Requires macOS X 10.10 and above
Roxio Toast 14 Titanium can mixed bag of multimedia creation software iDVD. It is a reliable software capable of more than basic burning capabilities, you are allowed to capture, convert, copy, and share. Toast has long been equipped to author basic DVDs complete with motion menus, titles, and chapter stops. But I don't want to pay for so expensive and such an all-round app, because I meant to burn videos to DVD with full feature. If there is a cheaper app that covers all burning basic features, I prefer to choose it. And, no free version on its official website for downloading.
Roxio iDVD replacement is keeping updating. You can find the lower version on some download websites or Amazon.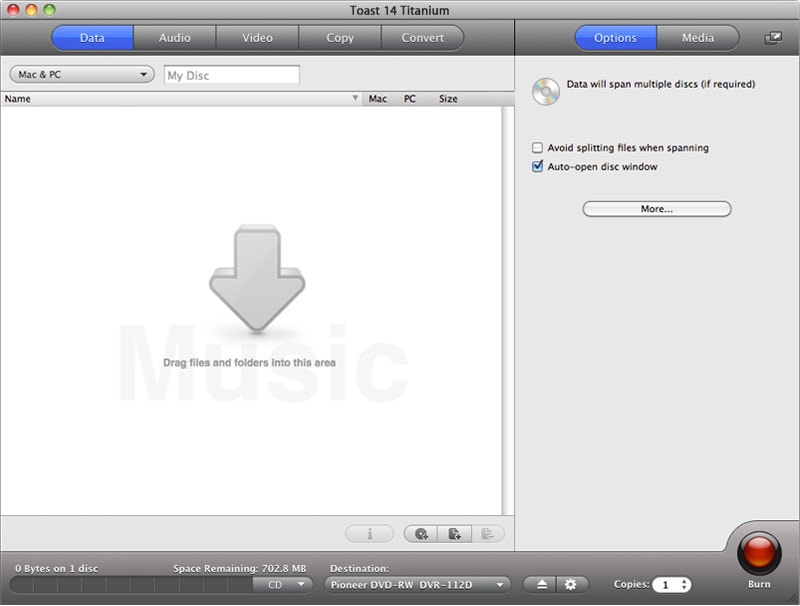 #3 DVDStyler
System Requirement: OS X ≥ 10.10 Yosemite
DVDStyler is a cross-platform free disc burning software for the creation of professional-looking DVDs. It not only allows you to burn video files into DVD but also lets you create individually designed DVD menus. DVDStyler for Mac gives users options for setting up custom menus, you can make a simple DVD menu. It is really a good iDVD Ventura alternative.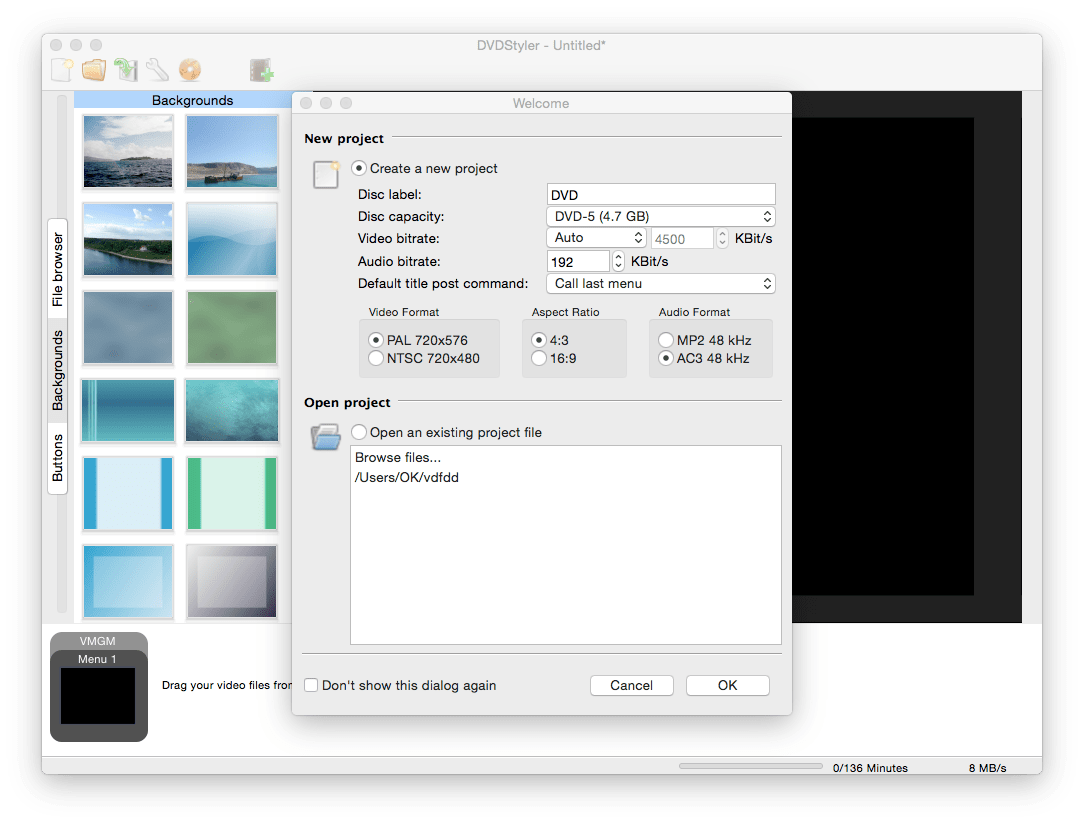 #4 iSkysoft DVD Creator
System Requirement: Mac OS X 10.5 or above
iSkysoft DVD Creator for Mac keeps the positive trend going. It can burn videos to DVD disc, ISO file, and DVD folder without any fuss. The iDVD replacement also offers many DVD menu templates and customized themes with free versions. On top of that, you can make an absorbing video slideshow from your videos and photos. Your favorite track or song can be added to your slideshow. Its appearance is somewhat similar to Cisdem DVD Burner, but it is not easy to operate and difficult to add special features.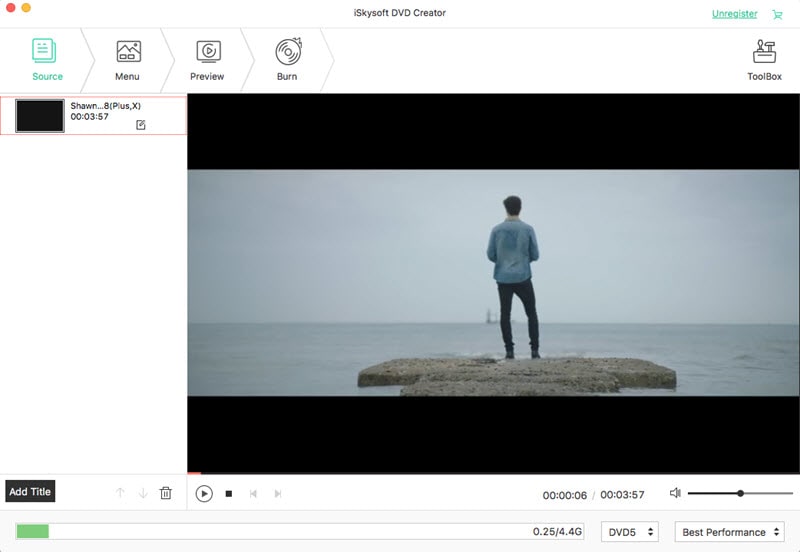 #5 Simply Burns
System Requirement: Mac OS X 10.4+
Simply Burns for Mac, developed by Martin Koehler, is an open-source project. It's yet one of the best free iDVD alternatives to create DVD & CD from data, audios, videos, and images. It has the Rip Disc mode helping to grab the Audio CD tracks. And the 1:1 Copy mode lets you obtain the exact copy of the content. It's not a dedicated DVD authoring software, but enough to save files to a DVD and release hard drive.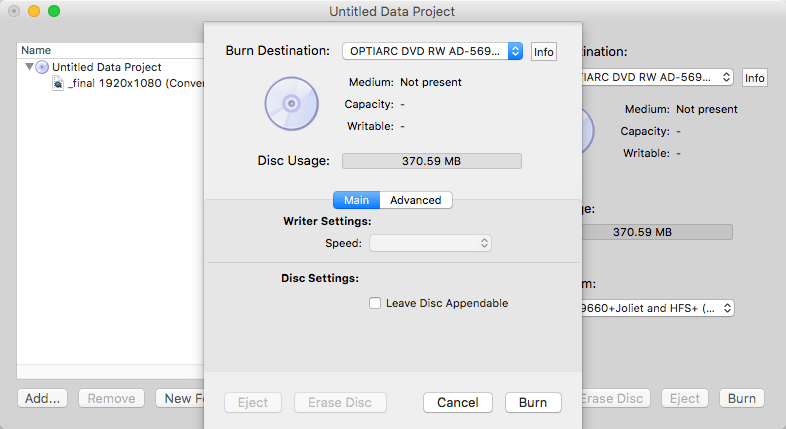 #6 Express Burn
System Requirement: Mac OS X 10.5+
Express Burn is a speedy iDVD replacement that burns videos to HD-DVD, Blu-ray, and ISO images at a great lick. The free version only allows CD burning. If you desire to create DVD template menus, manage chapters, and burn media files to DVD, you have to upgrade to the paid version. It has very basic functionality, which can burn all video formats with a DirectShow based codec.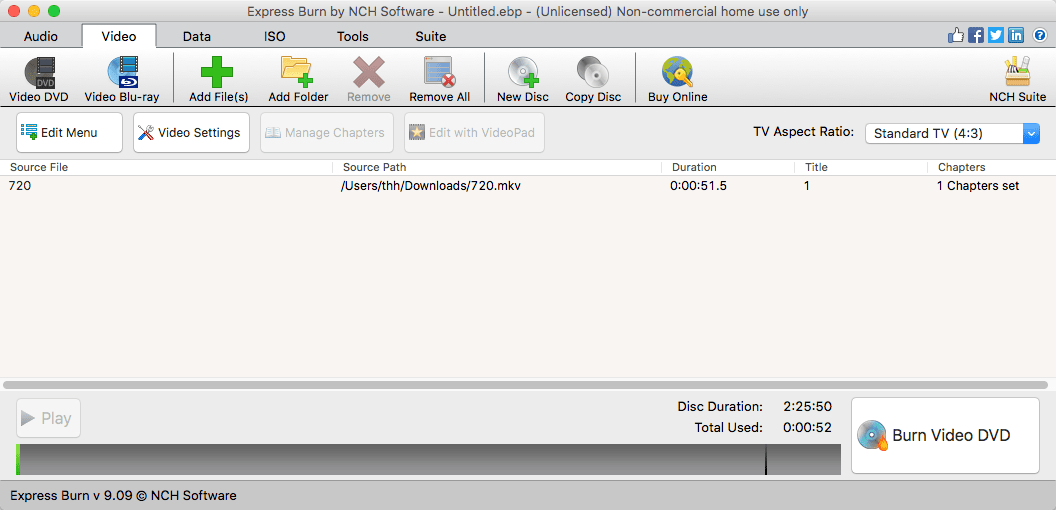 #7 Disco
System Requirement: Mac OS X 10.4.3+
Disco is a decent iDVD alternative that comes with a fascinating and animated interface. It supports burning a wide range of file types to CD and DVD. Plus, it lets you create separate DVD images from ISO, IMG, CUE/BIN, DMG, and CDR. When it's burning DVD on Mac, 3D interactive smoke will be emitted in real-time by this iDVD replacement.

How to Burn Videos to DVD via the Best iDVD Alternative for Mac?
Through the above introduction, we can conclude that Cisdem DVD Burner is the best alternative to iDVD for Mac. It's a versatile and easy-to-use DVD creator that supports all popular formats and produces excellent output results.
Roxio Toast 14 Titanium is obsolete and now it has upgraded to a newer version. Users have to pay for every upgrade. But you know, Cisdem DVD Burner provides a lifetime free upgrade.
As for free iDVD replacements for Mac like Simply Burns and Disco. They are not armed with exquisite DVD templates to beautify your DVD menu, and they also lack some practical functions, such as video editing.
Benefits of the best iDVD alternative for Ventura:
Burn video to disc, folders, and IOS files
Create DVD from MP4, MKV, MOV, MPEG, and any other formats
Stylize DVD with the diversified menu
Well-designed templates for different themes like birthday, wedding, etc.
Trim off the unwanted part of your videos before burning
Compatible with 16:9 widescreen TV and 4:3 standard TV

Free Download
Step 1

Do some basic Preparations:
Insert a blank recordable DVD into your DVD driver.
Launch Cisdem DVD Burner on macOS Ventura
Prepare several videos you wish to burn to a DVD
Step 2

Import multiple videos in batch
Click the "Add videos" icon in the middle to add your videos. Or directly drag files to the "Source" interface of the burning software.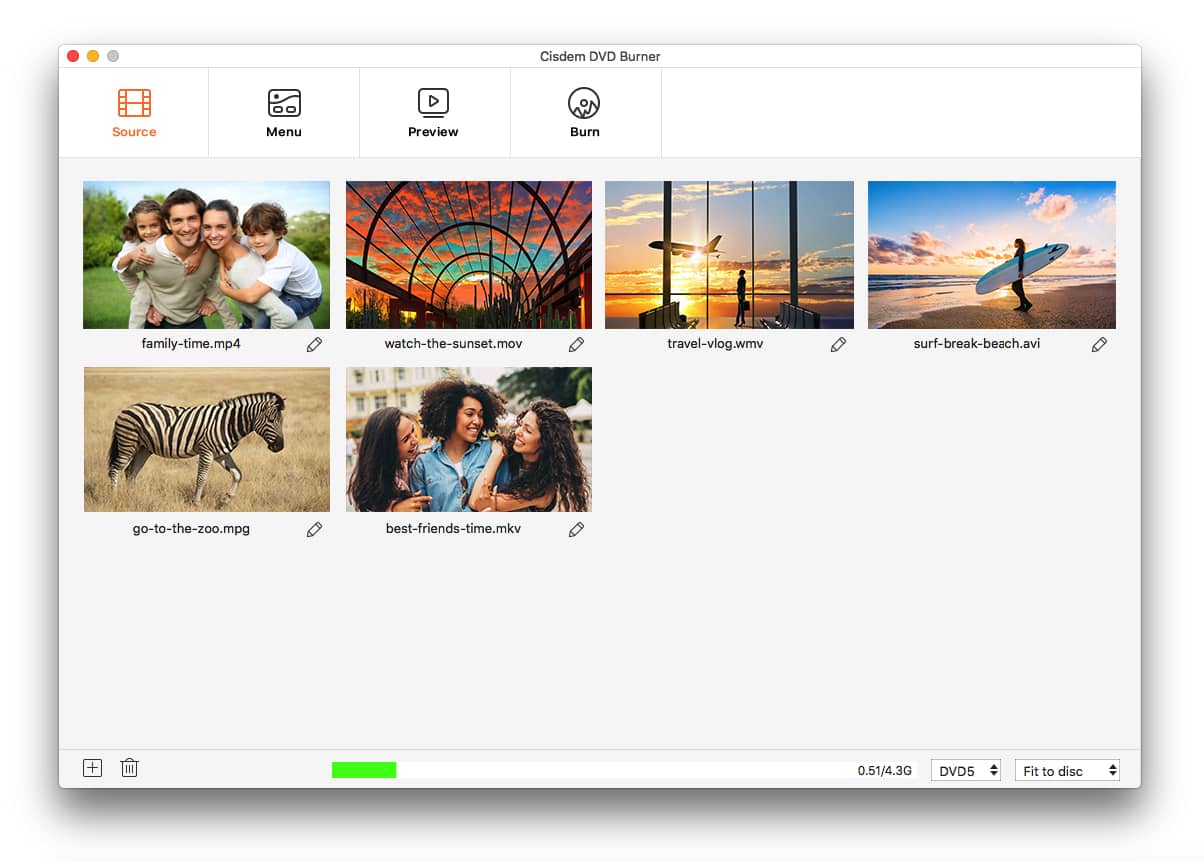 Step 3

Edit videos (optional)
Click 

 under the thumbnail of the input video, and an editing window will appear, in which you have the capacity to edit videos for getting a better visual look.
Head over to apply effects and add subtitles or watermarks to personalize your videos.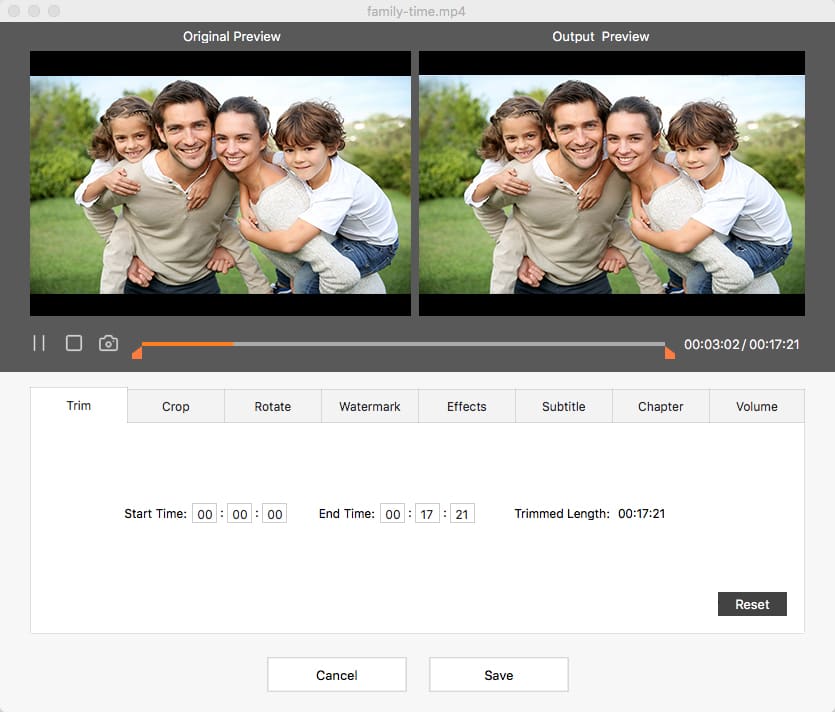 Click "Menu", and pick a DVD menu such as classic, holiday, occasion. You can choose the suitable one according to the style of your videos.
Note: Cisdem iDVD replacement program will constantly update the menu templates.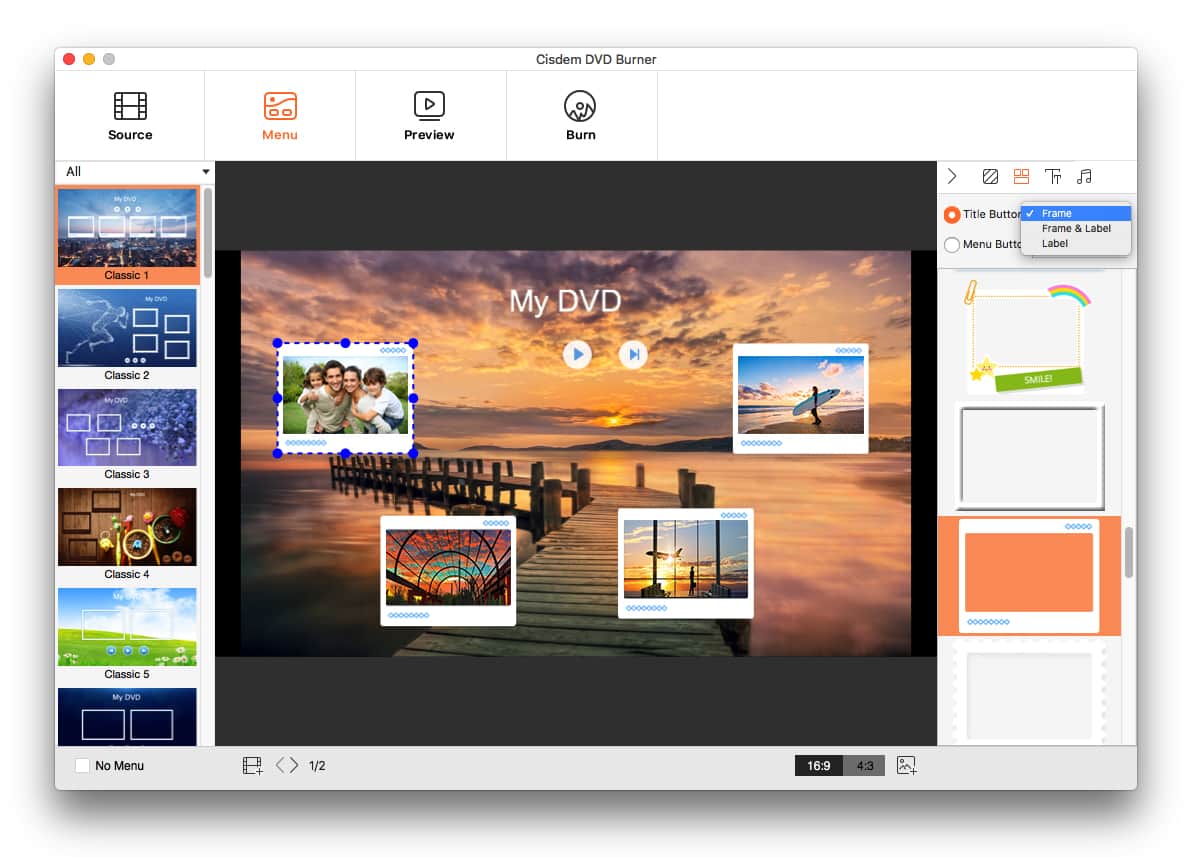 Click 

 to preview the DVD videos before you begin burning.
After that, click 

 to switch to the burning window. You can select the DVD format among DVD Disc, DVD Folder, and ISO file. Configure the output parameters like TV system (NTSC or PAL), playback mode. Once everything is finished, click "Burn" to start the fast burning with this excellent iDVD Catalina, Big Sur, Monterey, and Ventura alternative.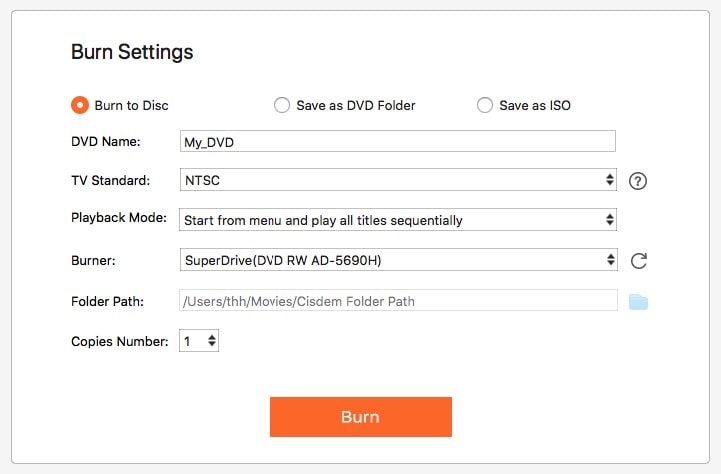 FAQs about iDVD
1) Why need to install iDVD Alternative for macOS Ventura, Monterey, Big Sur, etc.
iDVD is no longer preinstalled along with Mac since OS X 10.7 Lion, let alone the new operating system macOS Catalina, Big Sur, Monterey, and Ventura.
There is no iDVD iLife bundle on the Apple Store. You can only try to get the older version that includes iDVD 7 (iLife '08, iLife '09, iLife '11) on Amazon or eBay.
iDVD has some shortcomings. If you're burning a big project in particular, it can be very fussy with large video files and not burn DVD discs properly. iDVD can also be a bit inflexible when it comes to adding components to your menu but on the whole. So it is time to find the best iDVD Monterey and Ventura alternative now.
Developers have upgraded new DVD burning software for Mac based on the original iDVD. When the functionality of iDVD is still in place, iDVD replacements are getting more robust and sophisticated.
2) Can I Still Burn DVD on Mac with iDVD?
For those who haven't considered using iDVD alternatives, iDVD is still an option to burn DVD on Mac (with Superdrive). You have two ways to install it:
Way 1: Buy a copy of the iLife 09 disk.
Way 2: Reinstall iDVD from an older system (OS X 10.6 Snow Leopard or before).
Insert the disk> double-click the iLife 09 or Bundled Software package and follow its instructions> click "Customize"> check the "iDVD Extra Content" under the iDVD category > click on "Install".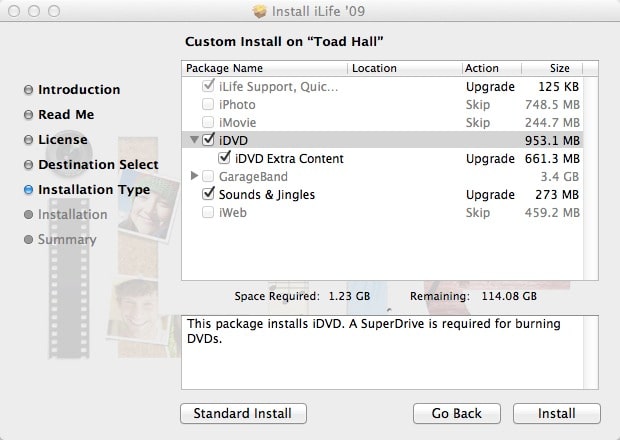 Note: Successfully installing iDVD is not that easy. During the installation process, a notification may appear on the screen stating that the Authorization License had expired on 25 March 2012, as Apple has revoked its license which makes iDVD no longer usable. At this point, you need to set your Mac's clock to sometime before early 2011.
3) Why install iDVD iLife 09 instead of iLife 11?
Both iLife 09 and iLife 11 belong to the same version of iDVD 7. But iLife 11 only contains the themes from iDVD 5-7 while iLife 09 provides all the older themes. And Apple Downloads website doesn't offer any of the iDVD 7 updaters.
| iLife | Version | Release Date | Themes | Cost |
| --- | --- | --- | --- | --- |
| iLife 09 | iDVD 7.0.3 | 2009.1.27 | iDVD 1-7 | $79 |
| iLife 11 | iDVD 7.1 | 2010.10.20 | iDVD 5-7 | $49 |
Conclusion
iDVD used to be a prevalent DVD authoring software for Mac. But Apple decided to weed out iDVD since 2011 and encourages users to try their cloud services to store and transmit data. Personally, I don't quite agree with the fact that you continue to use iDVD, as it's an outdated product and would not upgrade its function anymore. If you are passionate about DVD collection, iDVD replacement is the best option.