10 Best Free Sites to Watch Cartoons Online for FREE
The first thing that comes to my mind when I hear the word Cartoons are the good olden childhood days of mine. I used to spend endless hours of time in front of the TV watching different Cartoons and Shows like that. In this article, we will have a look at some Best Sites to Watch Cartoons Online for FREE. You don't have to rely completely on TV to watch Cartoons anymore. If you have a good Internet Connection and a Smartphone or Computer then you are good to Watch Cartoons Online for FREE.
Everyone loves watching cartoons. From Children's to Old ones watch cartoons to refresh their minds and chill for some time. Age is not something comes as part of criteria when talking about TV Shows and Cartoons. There are a good number of really good Cartoons available on different TV channels like Cartoon Network, Pogo, Nick, Disney Series, etc. We get an imaginary friend to play with.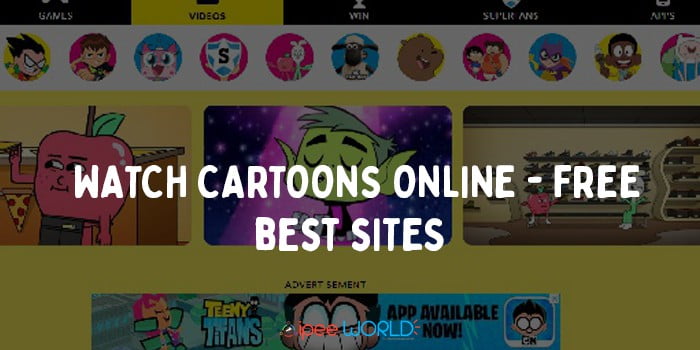 If you are busy with your friends and hardly get time to watch TV then you can make use of some Online Websites to watch your favorite Cartoon easily. Some of the websites mentioned below does not require you to log in either. Now, go through the list and find the website on which you can watch your favorite Cartoon-like Tom and Jerry, Mr. Bean, Chota Bheem, etc.
Best Sites To Watch Cartoons Online FREE
There are multiple websites available and each and every Cartoon might not be available on a single website. This is why you might be required to use two or more different websites to watch all your favorite cartoons. Go through the list and find the one that suits your needs.
YouTube
Nickelodeon
CartoonsOn
Toonjet
Boomerang
Cartoon Network
SuperCartoons
CartoonExtra
Kimcartoon
Toonova
1. YouTube
Yes, you heard it right, YouTube. YouTube is the biggest library of Cartoons. It has almost all Cartoons from all genres including Tom and Jerry, Mr. Bean, etc. YouTube is a site that we use daily and being able to find our favorite cartoon on the same platforms means a lot to us. You can search for your Cartoon Name + Episode number to et the full version of the Cartoon and it should work just fine as it should.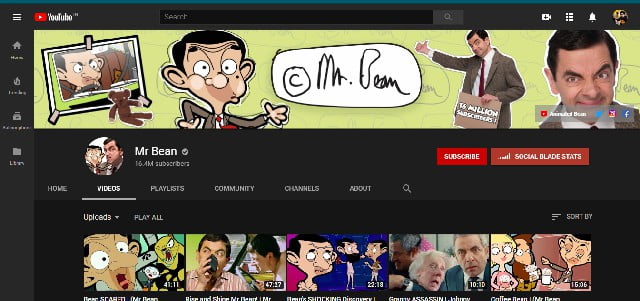 YouTube is available on pretty much every platform and that's another plus point. As it is having dedicated apps for Android, iOS, Web-based, etc accessing from your Phone or Computer is not at all a problem. You can find your cartoon in various resolutions according to your Internet Speed like starting from 144p to 2160p 4K Ultra HD Version.
2. Nickelodeon
If you are a fan of Cartoons that are available in Nickelodeon then this site is for you. This is the official website of the Nickelodeon TV Channel where you will find the whole host of Cartoons from the TV Channel version of Nick. The interface of the website and Web play UI looks good and is easy to use. As there are literally no Ads, it becomes easy for us to use the website without any hassle. Some other websites come full of Ads making it difficult to use.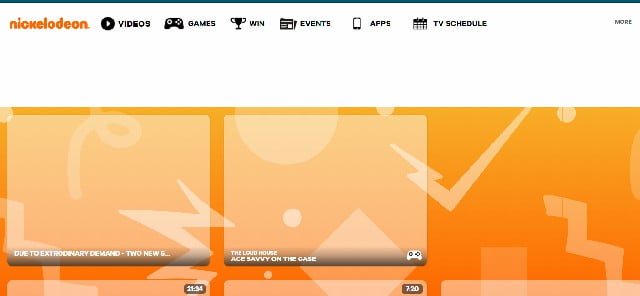 You can go to their official website and start watching the shows and Cartoons for FREE. The best part is that you are not required to create an account or anything lik that. Apart from cartoons, you can watch short videos, Play Games, etc which are cartoon based.
3. CartoonsOn
If you are looking for some reliable source to watch cartoons online then CartoonsON is something to take under consideration. This site comes with a really simple and minimalistic user interface without much Ads or Video Ads. Upon visiting the website, on the homepage, you will find some recently updated Cartoons list. On top, you have a navigation bar where they have categorized everything well and you can search by character, Studio, Name, Channel, Genere, etc.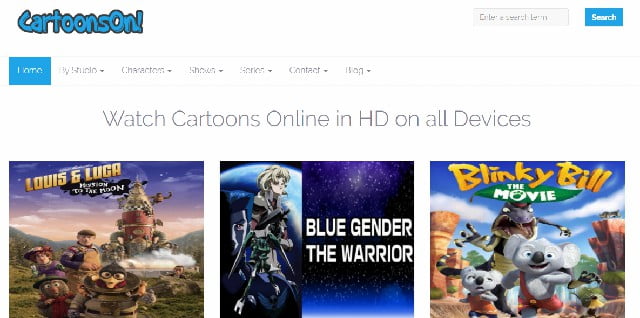 Clicking on the name will launch the details about the cartoon along with a Play Now button. Soon after you click the play button, the cartoon playback will start immediately and you are all good to go.
Read: How to Watch Torrent Movies Without Downloading  Easily
4. Toonjet
Toonjet is a site that focuses on Cartoons from different channels and sources. It's not like Nick or something like that you only get cartoons from one source, instead, you can watch cartoons that are available on their site from all around the Internet. The user interface is somewhat outdated and is primarily build for children in mind.

Altogether, a good and reliable site to Watch Cartoons Online. If you want more control over the playback and contents then you are required to create an account and then use it. Guest users will have limited feature access and stuff like that.
5. Boomerang
Boomerang is a one-stop for all your cartoon related videos. You will find Tom and Jerry from Cartoon Network, Mr. Bean from Pogo, cartoons from Nick, etc all in one place and that is Boomerang. The UI is really elegant and looks super cool. It is mainly focused on children and UI comes with punchy colors that will be eye catchy to users.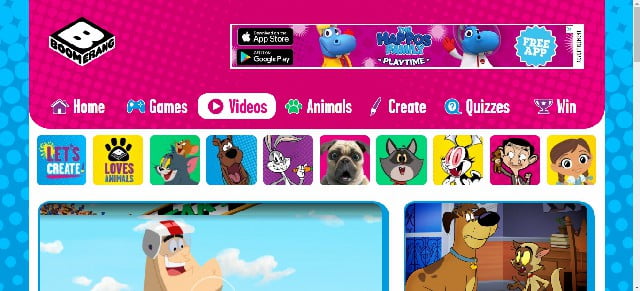 Apart from Cartoons, you can play Online Games, take part in the Quiz, etc. If you are looking to kill some time by watching Cartoons then this is something that you should check straightway. You can watch all their contents for free and is easily accessible from everywhere.
6. Cartoon Network
Are you a Cartoon Network cartoon fan? This is the official website of Cartoon Network TV Channel and you can find all the shows and Cartoons that are available in CN. Just like Nickelodeon, CN has almost all the cartoons that are played in the TV Channel version. The UI is outstanding is eye-catchy. It is easy to use and you can even create a user account and then add cartoons and they will suggest you based on your pattern of viewing history.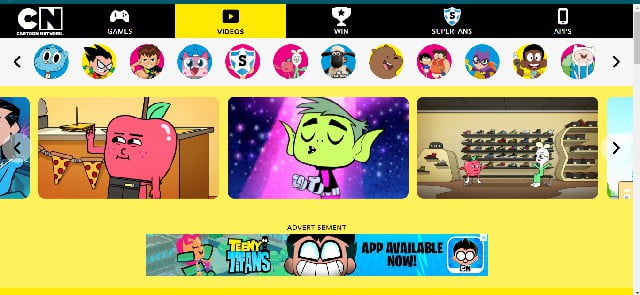 Similarly, you can play games, and play quizzes to kill your time. Every cartoon comes ion HD quality and you can select the resolution of your choice according to your Internet Speed. Cartoon Network also comes with a mobile app that you can use to watch cartoons on the go.
7. SuperCartoons
SuperCartoons is yet another good Online source to watch Cartoons in good quality. You can find both old as well as good cartoons on the website. Everything is neatly arranged and well categorized so that you won't struggle to find your favorite content. It comes with a clean UI and fewer Ads, which is a great thing.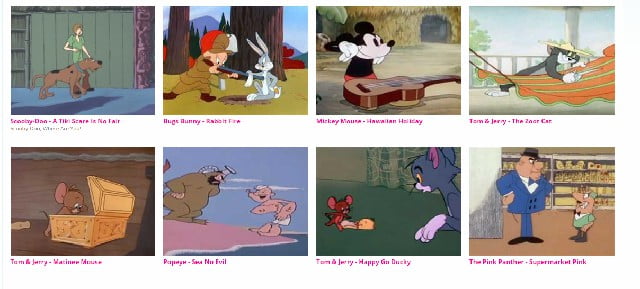 All the services are for free and you are not required to pay anything in order to use the site or service. The site does not come with any sort of Pop up ads either, which is really good for a free site like this.
CartoonExtra is a site not just dedicated to cartoons but also some animated movies that will be in a similar interest to you. The categorization is something that is really good on this website. For example, if you take a cartoon then you will find all the seasons and episodes clearly listed out making it easier for us to find the episode we need to watch.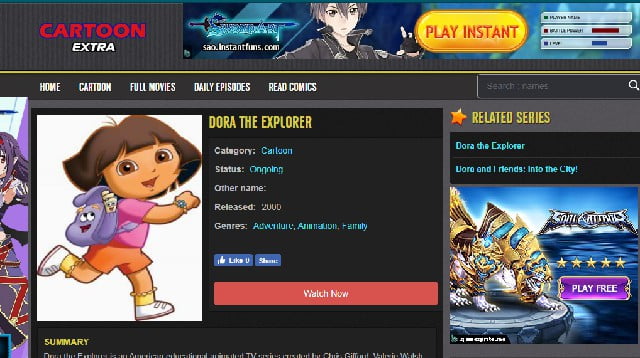 UI is also good and comes with a few Ads which is okay as the site provides the content for free. You can click on the Watch Now button and the playback will start instantly. You are not required to create a user account or anything.
9. KimCartoon
KimCartoon provides us cartoons in high quality for free. This is a 100% free cartoon site and will let you watch cartoons online. The site looks pretty good and the ads do not overlay the content. You can access all the contents without registering and all as a guest user.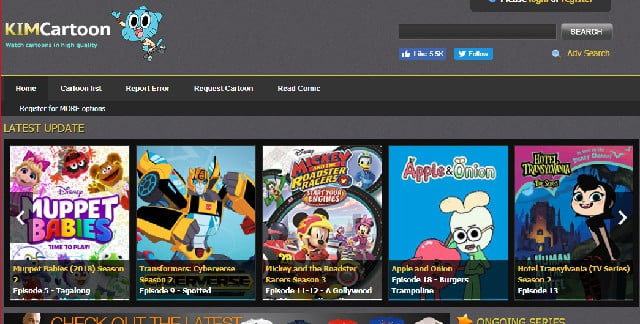 This website also has a dedicated request section where you can request the cartoons that missing in the site and they will try to add it ASAP.
10. Toonova
Toonova is the 10th website on the list for watching Cartoons in HD Quality for FREE. You can find lots of cartoons on this website + some movies and animes and even dubbed contents from different languages. The UI is really good and easy to navigate around.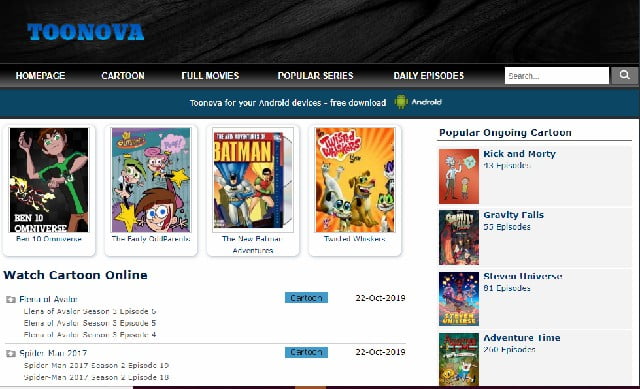 Everything is well categorized and you won't struggle to find your favorite shows, serial, cartoon or movie. You can watch them in HD Quality and good sound quality. The number of Ads is relatively fewer when compared with other free sites as well. You can find a Popular cartoon section that will let you know what most other people are watching and explore new series or cartoons easily.
Websites to Watch Cartoons for Free
If you are someone who is looking for a reliable site to watch cartoons online then these sites are definitely going to help you with that. You can go through all the websites and I am pretty sure that you will find your favorite cartoon for sure.